App Development
As a software develop startup, we utilize our expert skill in software develop to create most wonderful apps.
App Promotion
Promoting apps is not just putting them on appstore or just buying ad spaces. A complete strategy is need.
App Monetization
Making money on app is not easy. But if you got the right strategy, you can earn a good fortune.
Mobile App
Marketing Expert
We invest on apps by helping our apps to growth. The most important issue is to market our apps. With over millions of apps on the market, getting spot by user is not easy. Although there is methods like digital buying, social media, and cross promotion, all these are very costly with proper analysis of real time market data.
Our expertise in software development and data analysis helps us to analysis the market very effectively. We have our own real time market data analysis engine to identify the most suitable promotion spot, and also identify the most suitable promotion channel. We make use of the latest technology and most efficient programing technique to achieve the highest precision of our promotion decision in real time.
More Details
About Us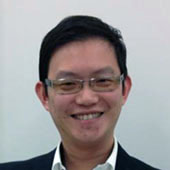 Founder, App Expert
Mr. Simon Shum, CEO of Ashley Technology Limited, has been working in the area of development since 2002, and started Ashley Tech. Ltd since 2009. Mr. Shum is an expert in app development, mobile ads, and app store optimization.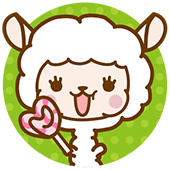 Mobile Apps
We are a mobile app company, we invest, incubate, and spin-off mobile phone apps. Our products include Falcon Flash Browser, Fuwapaca Spa, Fuwapaca In Wonderland, FGM - Flash Game Market, Gamaction.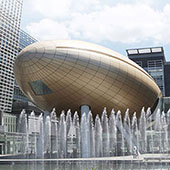 Hong Kong
Our company is a technology startup in Hong Kong. Hong Kong has many innovative startup companies with young and energetic teams. We love innovation, we love exploring any business opportunities. Join us if you also want to fulfill you dream.
Turn Apps into Revenue
Only 4% of mobile apps generate $500k+ monthly

51% of mobile apps are below the "app poverty line," generating less than $500 in monthly revenue, while only 4% of mobile apps generate $500k+ monthly. There are many ways to generate revenue for apps, but most popular ways are paid apps, in-app purchase and mobile ads. With our expertise on mobile ads, we would like to share a few point that we experienced in recent years in how to generate more revenue.

Mobile advertise is under a rapid growth

First of all, mobile advertise is under a rapid growth since 2016. Do not need any market research, we can see all the people surrounding us spending time on their phone all the time. Before, people mainly spend time on social network, news and games, but nowadays these already changed. The function of mobile phone is getting more complete, and now even overtake the function you can do on your computer. Everything like booking a table for dinner, checkout on store by credit card, recording your health data, etc… As our observation, people spend more time on mobile phone than traditional media, i.e. TV, radio, newspaper. As a result the marketing budget on mobile phone ads already over take the one on traditional media.And it will continue to grow. So making money by ads is more easy.

User Satisfaction and Retention is Key

But at the same time, more apps on the market created more supply on ad space, which lower the cost of each ad space. So getting the right user to the right ad space is significant to generate revenue. For example, if the apps is about game, there is not very like the user would like to see ads about child education . Our system analysis apps and getting the right ad delivered to the right user help us generated more revenue per user, while at the same time keep the user satisfaction and retention.
Data is Gold
Our expert system make use of big data analysis tools to identify patterns in market data. From time to time, we discover new business opportunities by this. Our system analyse app rankings, user-keyword-region data, competitors to generate useful decision on ad placement and app promotion. We continue to invest on our own analysis system.
More Details